Need Your Window Repaired or Replaced?
We fix your window or glass fast & easy!
Serving Chandler , Sun Lakes & Chandler Heights
Step 1
Call us! We'll provide a free price quote over the phone for window and glass repair or replacement. We will discuss your options and answer any questions you might have. Sometimes a chipped window can be repaired, however, if the seal of a dual pane window is compromised, the window will need to be replaced. Finally, we'll schedule an appointment for measuring and an onsite inspection before ordering your windows.
Step 2
After the onsite measuring of the windows or glass is complete, we'll order your windows and schedule an installation appointment. If the windows are a standard size, delivery can be within a few days. Custom windows or cut glass will take a bit longer. Based on the delivery date of the windows to our warehouse, we'll schedule a convenient time for window installation or glass replacement. We use only the finest replacement windows by top rated US manufacturers.
Step 3
Our window technicians or glazier will personally deliver your windows to your home or office. We'll unload the new windows and remove the old windows or glass. We take care of everything. Next, the replacement windows are installed or the glass is repaired and our glass technicians will check for proper function and installation. Last, we'll clean up the job site and make sure everything is to your satisfaction...Guaranteed!
Do You Need To Replace Multiple Windows?
We can handle any size restoration or renovation project. Are you selling your home and need to repair a couple windows? We can fix them. Did a bird strike your window and tear the sunscreen? We fix screens too.
As a comprehensive provider of windows, glass and screens, Superior Replacement Windows has become the go to source for residential and commercial glass in Chandler, AZ. Over the past 13 years we've built a reputation for satisfying our customers and delivering only the best customer service. Because we are a volume buyer of windows, screens and components, we secure the most competitive prices and can hire the best glaziers in the business. Our experience allows us to handle larger projects but we built our business and service level around helping all homeowners and business owners in Chandler with even the smallest glass needs. Please call us today and find out why we have been the highest rated glass business in the East Valley.
#1 Glass Contractor in Chandler
Residential Glass
We are your energy efficient window experts in Chandler. Whether you are looking for replacement windows or need to replace broken window glass, we've got you covered. Insulated glass pane windows for the exterior of the home provide security, comfort and beauty. Our windows are manufactured by the most reputable names in the industry and backed by a manufacturers warranty. Superior Replacement Windows of Chandler do more than just windows. We also provide glass for shower and tub enclosures, mirrors, glass tables, sliding glass doors and skylights. With the most experienced glaziers and affordable home windows and glass, we've gained a reputation for being the best window contractor in Chandler.
Commercial Glass
Security and aesthetics are most important when considering replacing commercial glass or windows. Superior Replacement Windows in Chandler offers a full line of security and safety glass including architectural and decorative glass for the most discerning building owners. Whether you are building a new commercial property, completing a build-out or just need existing glass replaced, Superior Replacement Windows is your one stop shop for all your commercial glass needs. If you have a storefront window that needs to be replaced immediately, we offer emergency storefront glass service to prevent theft and secure your business.
We Make It Easy!
Unlike going to a DIY retailer or home improvement chain store, we'll handle your entire project from start to finish. This includes consulting and discussing your window and glass options, ordering and delivering the materials, providing the tools and jigs required to do the job, installing and ensuring the functionality and performance of our glass products. With only one contractor to call on for every step in the process, we make it faster and easier to complete your glass project. Buying direct from Superior Replacement Windows will save you time and money. Once the job is complete, we'll make sure you are 100% satisfied with the work performed and stand behind the workmanship of our products. Call today to learn more!

Glass Repair Services in Chandler, AZ
Our affordable glass shop and mobile technicians are Chandler, AZ glass and window specialists delivering replacement windows, window glass repair, household glass and commercial glass. Do you have a cracked or broken glass table or glass shower door? Our trained installers can handle any replacement glass job. For a complete lineup of our window grades, brands and custom window configurations, please contact our office or call (480) 339-0907.
Top Rated Window Supplier Since 2004
Superior Replacement Windows in Chandler Arizona provides the highest quality window replacement and window installation services. Do you have broken sliding glass door or glass shower enclosure? Rely on Superior Replacement Windows with your window or glass repair for both residential and commercial properties. We also supply window screens and glass shower doors. For a speedy window glass quote or to schedule service call or complete our convenient online quote form.
Visit our Affordable Window Glass Shop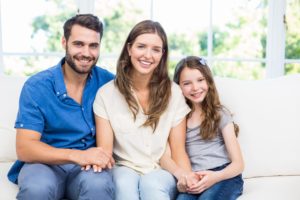 Superior Replacement Windows is a family operated residential glass shop selling same day windows, shower glass doors, sliding glass doors, storefront glass and architectural glass services. We have window glass shops located all over Arizona including service in the West Valley and Phoenix. To contact our glasziers and glass warehouse, please visit at our Chandler glass shop.
Superior Replacement Windows is proud to be a locally owned and operated home and office window repair service center in the greater Chandler area. Your family's safety is our biggest interest. We provide quick and knowledgeable custom glass service at an inexpensive cost. Our quality standards meet or surpass those of the Federal Building Codes, ensuring the repair and restoration work we complete. To learn more about our warranties and customer service guarantees, please contact one of our experienced sales representatives.
At Superior Replacement Windows, our mission is to make certain the thorough satisfaction of every customer, while at the same time delivering competent and convenient window repair service at discount rates. If you desire the very best in window repair, we are aware you have choices and we treasure your careful assessment.
Superior Replacement Windows in Chandler AZ is the best window and glass repair contractor – please call us today to schedule a free onsite inspection and quote for your construction or remodeling project.