Superior Home Window Repair and Glass Replacement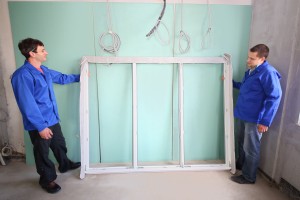 Does your property have a broken window? We will provide you with glass window repair services or complete window replacement. When considering options for glass replacement and repair services, Superior Replacement Windows in Chandler, Arizona are leaders in the glazing industry.
Glass Shower Doors & Glass Tub Enclosures
Superior Replacement Windows is a leader in the area of design, configuration and installation of customized glass shower enclosures for bathroom shower doors, sliding shower doors, and frameless shower doors and tub enclosures. We provide assurance that the enclosure is ventilated appropriately and make sure water containment measures are taken to avoid leakages and shower head spray around the enclosure. By using standard glass sizes we are able to mitigate expenses by keeping cutting and assembly specifications at a minimum. Proper measurement and installation can deliver a beautiful and durable glass shower enclosure that will increase the value of a bathroom or tub.
Sliding Glass Doors & Glass Patio Doors
The most fragile windows in your property are usually sliding glass doors in Chandler. Damage can occur from airborne fragments caused by landscapers, balls and animals. The solution is for us to deploy tempered or laminated safety glass sliding doors. In order to save money and energy, it is best to use insulated glass since the doors are very large.
Customized made Glass Table Tops
Superior Replacement Windows Chandler makes custom glass which is designed to fit any tables in the home and many types of furniture, including patio tables made with umbrellas. One of our glass pros will make a house call to find out the type of glass (safety), width, binding, and overall measurements necessary for your table top specifications.
Sophisticated Residential or Commercial Bow and Bay Windows
The elegance and worth of a home or commercial property is often brought out by adding artfully determined and arranged bow and bay windows by Superior Replacement Windows. We offer a broad range of curved, boxed and bayed window layouts and angles. Our tinted, insulated, laminated or architectural glass can be elected to bring out the performance of the bow or bay window.
Custom Mirror Glass
Superior Replacement Windows offers an assortment of custom made glass mirror options for walls, bars, vanities, bathrooms and decorative mirrors and shelving. We meet with you to guide you in creating a new original design for your house or work area. Our installation staff uses the best quality hardware and adhesive products to make sure your mirrors are long enduring.
Insulated Glass Unit Replacement
Energy savings and environmental concerns make Superior Replacement Windows insulated glass a wise solution for any home or business window replacement. Dual pane or multiple panes are available to provide a thermal and sound barrier.
Leak-proof Skylights and Roof Windows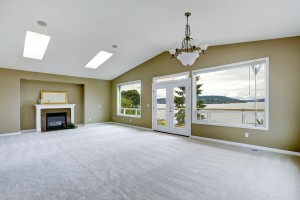 Skylights and roof windows are susceptible to weather, wind-borne debris and fallen tree limbs. Superior Replacement Windows Chandler have expert installers available for business and residential skylight and roof window replacement when damage occurs. We take extra precautions in regards to sealing and fit to prevent water seapage.
The Finest Custom Glass Shelves
Superior Replacement Windows specializes in creating glass shelves in various fixtures and wall mounts. Any type of shape, tinting, mirrored or laminated glass is ready to be set up by dedicated consultants.
Tailored Window Screens & Screen Repair
Screens made to order and replacement screens for your dwelling or company windows can assist with energy savings and stop airborne debris and insects from coming indoors. Superior Replacement Windows can handle all kinds of screening jobs: very large sliding doors, security screens, solar screens, curved windows, and pet screens.