A Glass Company With Experienced Glaziers in Chandler
The climate of Chandler, Arizona tends to be very hot during the summer months and very cold during the winter time. In such climatic conditions, you will need proper air conditioning or heating to maintain a suitable temperature inside your home or office. Many factors such as the quality of the home windows and doors can have a significant impact on the comfort level of your home as well as on the utility bills, and therefore you need to ensure that the windows and the doors of your house are providing adequate insulation to your home. If your current windows and doors are worn down then it becomes necessary for you to invest in good quality replacement windows and doors.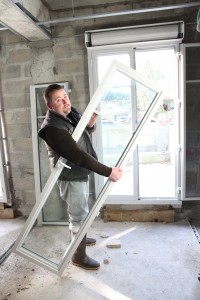 The modern energy efficient glass windows can add to the overall aesthetics of your home. In addition to providing the energy and savings benefits, the new replacements windows and patio doors will also improve the look of your home or office, protect the interior of your home or office from ultraviolet rays, reduce the sound of outside noise, allow sufficient light inside your home and more importantly increase the value of your property. Moreover, you will also be eligible for the tax credit that is being offered by the government of the USA to the consumers who use energy efficient products in their properties.
If you want to benefit from these opportunities then you should look for a dependable glass company in Chandler who could assist you in making the best decision for your home improvement and remodeling project. Superior Replacement Windows is the most reliable name in the glass business in Chandler and you could trust our experienced glass company for installing the top notch glass windows, patio doors or roof windows in your home or commercial property. Our customer base is spread all over the USA. With our unmatched experience of more than twenty years, we have been able to deliver the premier quality products and services at reasonable prices.
Apart from dealing in repair and installation of replacement windows and doors, we also offer a wide range of glass solution for home or commercial properties. We provide consultation as well as designing and installing of sliding doors, customized bathroom glass shower doors, tub enclosure, bathroom mirrors, decorative mirrors, shelving units, office tables and colored glass for home, office and commercial buildings. You can contact our team in Chandler and set an appointment with our glaziers who will come to your place to discuss your requirements and propose the suitable solution for your project. We are confident that the quality of our products and services will exceed your expectations.